What counts as instant gratification for home loan approvals? Try 10 minutes. This is the Commonwealth Bank's latest salvo on the mortgage market wars.
In the time we might take to have a quick shower, buy a coffee, wait for a bus or get changed for the gym, the bank is now promising some applicants will be able to digitally apply for a home loan. It's the strangely branded 'Unloan' that won't initially be available to many or even most. It's more a DIY loan where a certain digitally savvy but uncomplicated borrower can get a fast and "sharply priced" loan.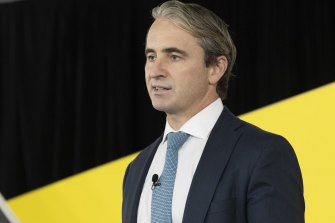 Ultimately the time to verify the loan will also be 10 minutes.
For banks, reducing the time taken to approve home loans is the competitive holy grail.
In the industry it is called 'time to yes' and it is a significant factor in a would-be customer's choice of lender.
Over recent years big shifts in mortgage market share between banks have occurred on the back of the speed of the mortgage approval process. Both Westpac and ANZ have lost mortgage market share momentum because turnaround times have been too slow.
The Commonwealth Bank has been the most aggressive of the four major banks in recent years – particularly in the development of new products designed to increase its appeal to a younger demographic.
CBA's new digital-high speed mortgage product is another in this series of products and services that include a buy now, pay later product, a cryptocurrency buying platform and now a reimagined kids saving/spending card called Kit – (a sort of digital Dollarmites with some safety mechanisms and financial educative properties).
Unloan is further evidence of the bank's recognition that fintech is as serious a financial threat as its big bank peers.