Iman does not plan to marry again after losing her husband, David Bowie.
The legendary artist passed away in 2016 at the age of 69 after battling cancer for 18 months.
"There are days that are harder than others, but not all are sad memories of why this person isn't around," the model and entrepreneur told People magazine on Wednesday. "…I have to remind myself sometimes that I was 26 years old. So I have that to support me."
The couple's daughter, Alexandria "Lexi" Jones, 21, asked the 66-year-old if she saw herself saying "I do" again in the future. But for the mother, the answer is obvious.
DAVID BOWIE "was a jovial spirit," the photographer says, "he came to play"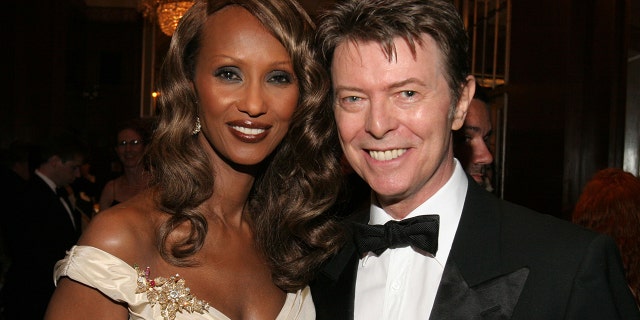 "I said, 'No, I won't,'" Iman said. "I still feel married. Some years ago someone referred to David as my late husband and I said, 'No, he's not my late husband. He's my husband.'"
"I definitely feel his presence, especially when I look at the wonderful sunsets in our house because David loves sunsets," she continued. "And in this way he is always present. Through my memory, my love lives."
According to the outlet, Bowie and Iman first met on a blind date set by a mutual friend. The life-changing meeting took place after Iman briefly moved to Los Angeles in 1990.
"I never intended to move there," she said. "It's not one of my favorite places. It's pretty vast but personally I now think that was my destiny. It was my destiny calling me to get there so I could meet David."
Click here to subscribe to our entertainment newsletter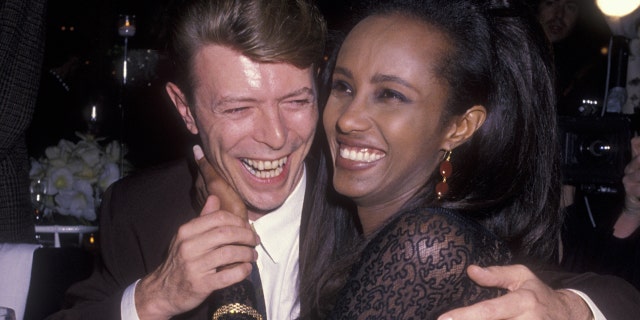 "David said it was love at first sight," she said. "It took me a few months but I got there."
Iman revealed that Bowie took his time to prosecute her. But there was one moment that made Iman realize that they were there for each other.
"Earlier, we were walking down the street and he slipped my shoelaces and got down on his knees to tie it for me and I thought, 'He's the one,'" she said.
The couple tied the knot in 1992 and lived a private life in New York City with their daughter.
CLICK HERE FOR FOX NEWS APP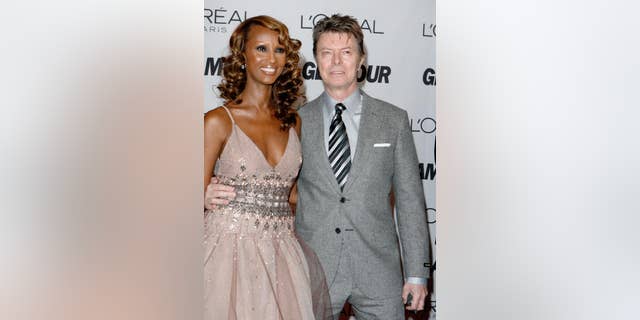 "I knew him as the guy, David Jones, his real name," Iman said. "Not a rock star."
She said the love they had for each other would always last.
"I felt proud," she said. "Dear and safe."
The Associated Press contributed to this report.