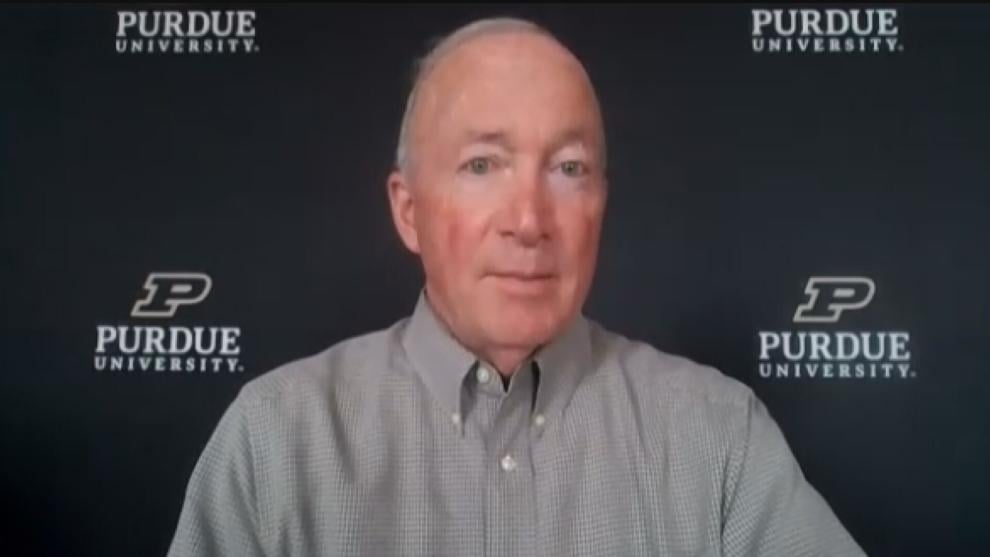 WEST LAFAYETTE, Ind. (WLFI) — Purdue University President Mitch Daniels not only views student loan forgiveness as morally wrong, he says its illegal. At least if done by the U.S. President without an Act of Congress, echoing what house speaker Nancy Pelosi said last summer.
"Any way [student loans are forgiven] rewards wealthy people. Doctors, lawyers and others who, frankly, don't deserve it," Daniels told News 18. "99% of Purdue grads who took out a student loan pay it back. And suddenly, what are we supposed to say to them, having been responsible about their own obligations, if others are let off the hook."
Daniels also finds no merit in studies that assert student loan forgiveness would add to the GDP.
"We are suffering terrible inflation right now in large part due to federal deficit spending and another surge of it last year," Daniels said. "This would be just another piling on of debt."
He also asserts that the future implications of student loan forgiveness could set a bad precedent for universities and students alike.
"[Forgiving student loan debt] will send a terrible message," he said. "It will lead to higher education costs at those schools which continue to raise tuition, which we try not to do here at Purdue."
As far as arguments that student loan forgiveness could help close the racial wealth gap, Daniels says the ends do not justify the means.
"[Narrowing the racial wealth gap] would not justify hundreds of billions of dollars of new debt piled on the American taxpayer and, frankly, handed to the very same younger generation, ultimately, in whose name this is supposedly being done."
President Daniels proposes three solutions to decreasing student debt, other than student loan forgiveness. The first being universities like Purdue being on the hook for a portion of unpaid student debt.
"I guarantee you that if even a small percentage of those defaults came back to the school, that people would be more careful about how they prepared these students," Daniels told News 18. 
He also mentioned income based repayment as a more fair method. These programs do exist at a federal level. But, Daniels says the federal government bungled the implementation.
His third solution is directed at the Universities themselves; he says to not charge so much in the first place.